SUPERWIND - Trusted power supply everywhere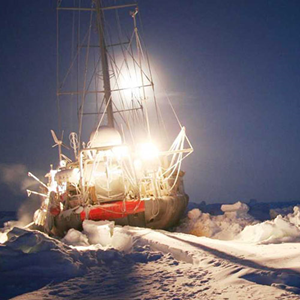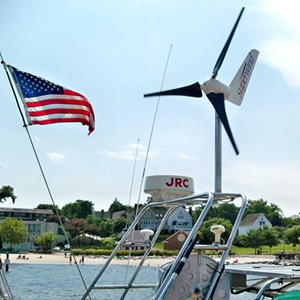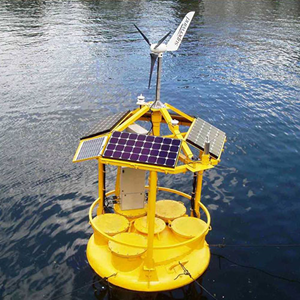 IT IS NOT THE SAME!

Wind and waves can destroy almost everything!
It's therefore not possible to compare the proven systems of functions building up the wind generators from Superwind, with visually similar looking wind generators engineered with a lowest price focus on the consumer market. Developed for professionals, Superwind will be a very reliable source of electrical power for many years, most likely without any maintenance at all.
Proven f
or many years,
in the most challenging conditions available on earth!
Over-speed is one of the most well-known turbine terminating factors. When a low quality turbine is launched over-speed by high winds, it rapidly starts shaking its mast or rigging, it heats up and wears out its bearings, it overpowers its stator and is forced to either absorb the energy as heat, or discharge high amperage into the charge controllers and/or overcharge fragile but expensive battery banks.
Basically in wind turbine terms "over-speed" means repeated steps of escalating damage until the ultimate failure of some, or all, of the equipment is reached.
Superwind Turbines avoid over-speed operation through their patented and real world proven auto-feathering blade system. This is not new, it has been proving the worth of this advanced robust technology for over a decade.
The key is to combine the Auto-Feathering Overspeed-Avoidance system with a diversion control charging system. This way, the turbine can be left working continuously, allowing unattended operations (making power) at all times. By charging the batteries within the manufacturers specifications and dumping the power only after the batteries are fully charged, a charging system has been developed that is truly autonomous, reliable and highly efficient.
As the force of the wind moves the turbine into rated power speeds (about 25 knots), at this point the blades automatically change their pitch into an angle to reduce their aerodynamic lift, in real time. This means the blades' 'feathering action' occurs in micro-moments, and the blades automatically recover to their normal position as the wind force lessens. The blades can actually pitch up to 40 degrees! The technology that allows this simple operation is quite remarkable, yet is robust enough to operate for a decade or more – even in Arctic and desert conditions.
Being close to a wind turbine is tireing over time, since there is a fluctuating noise from the blades when they move through the wind. Superwinds auto-feathering system makes the noise being less fluctuating since the speed of the turbine is more stable. Also, there is a noise reduction structure on the surface of the blades, which removes much of the annoying noise from the turbine.